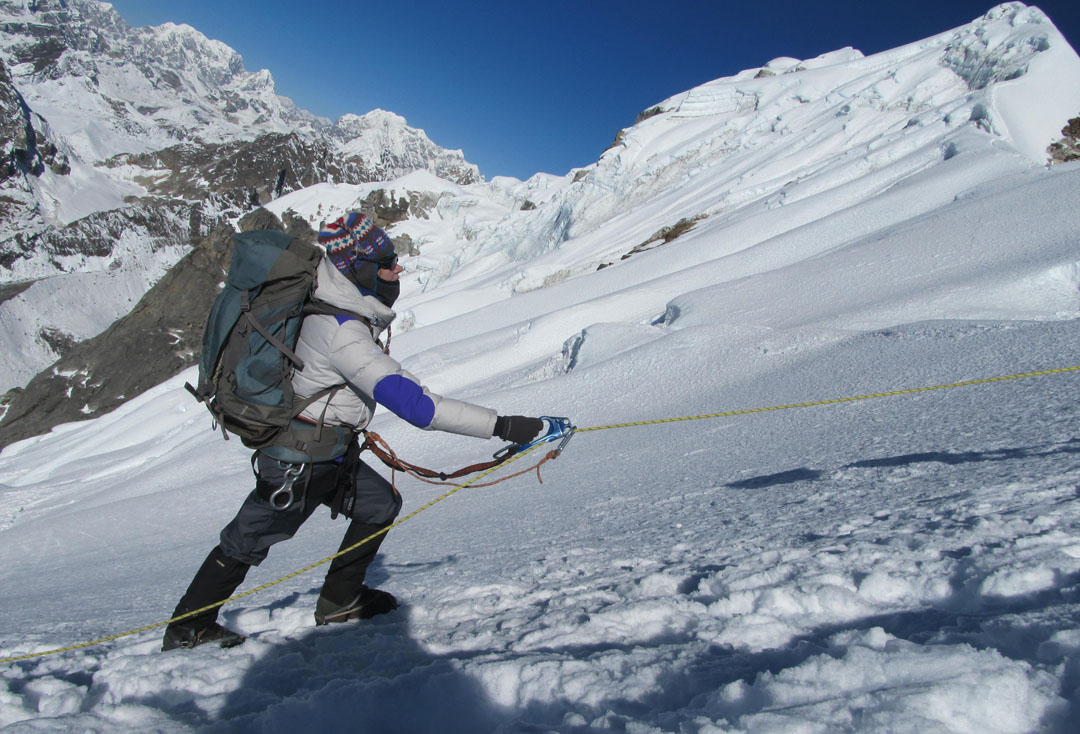 Mountain consists of two different summits,East and West with heights of 6,119 m and 6,145 m respectively. A continuous ridge connects them but there is still a sharp gap and a considerable distance between them. The East Peak is recognised as a trekking peak, whereas the West is known as an Expedition Peak.Lobuje being an attractive mountain offers various existing routes and also a potential for new ones. The dark triangle of its rocky East face rises over the moraines of the Khumbu Glacier to a spectacular skyline, forming the south ridge.The peak of Lobuje East is reached by descending a marked notch and climbing steep snowy slopes to the top. On most occasions, the mountain is climbed on the summit ridge only as far as a subsidiary snow summit, south?east of the true peak and before the notch. This peak is identified as the false peak.
Outline Itinerary :
Days 01 : Arrival Kathmandu aiport /transfer to hotel
Days 02 : Stay in Kathmandu for the official procedure and visit historical place.
Days 03 : Fly from Ktm/Lukla (2,834 m) & trek to phakding (2,611)
Days 04 : Trek to Namche bazaar.
Days 05 : Namche overnight acclimatization, over night.
Days 06 : Namche overnight for acclimatization.
Days 07 : Trek to Tengboche.
Days 08 : Trek to pheriche
Days 09 : Labuche acclimatization
Days 10 : Labuche Gorek sep 2 hours after lunch visit Mt.everest base camp over night gorak sep
Days 11 : Hike early morning visit kala pattar after breakfast to Lobuche base camp
Days 12 : Lobuche base camp
Days 13 : Base camp to Lobuche high camp
Days 14 : Summit labuche peak
Days 15 : Lobuche base camp
Days 16 : Trek to phortse
Days 17 : Trek to Namche
Days 18 : Trek to Lukla
Days 19 : Fly back to Kathmandu
Days 20 : Rest in Kathmandu –shopping
Days 21 : Depatures