Kangchenjunga BC & Yalung BC Treks , the world's great peaks Kanchenjunga is perhaps the least known; the third highest in the world at 8,598m, it sits astride the Nepal/Sikkim border only a few miles from Tibet. This route was opened to the trekkers in 1988, though people have trekked in the area in connection with mountaineering expedition since the turn of the century. Kanchenjunga is along way from Kathmandu and the nearest road and airports are along way from the mountains.
Our long trek here climbs from the intensively cultivated hillsides of the Nepal Midlands, populated by the Tamang, Rai and Limbu tribes, towards the peaks of Jannu and Khabru and the great wall of Kumbakarna, Kanchenjunga and Rathong, passing on the way lapsang la through some of the finest high mountain scenery anywhere. Until very recently this was a restricted area, so this is an ideal trek for those who already know Nepal and want to get away from the better known areas and visit a remoter part where few foreigners have penetrated. We fly from Kathmandu to Bhadrapur and transfer to Taplejung-suketar on the same day. The trek begins with our first camp at Chauki then trek through Gyabla, and ascend to the higher camp at Pang Pema (5120m) and camp at Lhonak. The trek concludes at Suketar via the Kanchenjunga base camp Flight to Suketar,Ramchaur Yalung glacier , Mirgin La and Sinion La to Pangpema. Returned by Gunsa Anjilassa Chirwa and Phurumba flight/jeep from suketar to bhadrapur and Flight to Kathmandu or Jeep.
H. Altitude:5540m.
Season: Spring / Autumn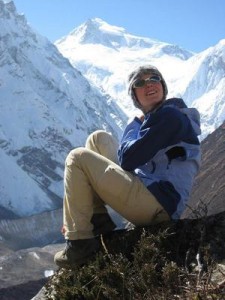 Transportation: By jeep or flight
Accommodation: local tea house /hotel,
Duration : 18 to 24 days  days
Entry : Taplejung
Exit : Taplejung
Itinerary
Day 01 Katmandu to Taplejung or Fly to Suketar,bhadrapur
Day 02 Taplejung / Suketar to Chauki
Day 03 Chauki to Gupa Pokhari
Day 04 Gupa Pokhari to Nesum
Day 05 Nesum to Mitlung
Day 06 Mitlung to Chirwa
Day 07 Chirwa to Sakhatum
Day 08 Sakhatum to Amjilesa
Day 09 Amjilesa to Gyabla
Day 10 Gyable to Ghunsa
Day 11 Ghunsa to Khambachen
Day 12 Khambachen to Lhonak
Day 13 Lhonak to Pang Pema to Lhonak
Day 14 Lhonak to Ghunsa
Day 15. Ghunsa to Rambuk Khadka ( 4 hours)
Day 16. Rambuk Khadka to Lumbasamba Khadka( 4219m) lapsang la (4500m)
Day 17: Lumbasamba Khadka via lapsang lama pass 55m to Ramchaur 4610m
Day 18: Ramchaur 4610m visit yalung base camp back to Ramchaur
Day 19: Ramchaur to Tseram to Torontan
Day 20: Torontan to Yambuden
Day 21: Yambuden to phumohe dand
dAY 22: Phumohe dand TO lali khadka
Day 23. Lali khadka to suketar
Day 24. Suketar to fly back kathmandu. Or by jeep to badrapur /flight kathmandu
only guide services trip cost:
guide charge 19 days  361 us dollars  ( you pay direct to guide)
mt.kanchanjunga  national park fee 20 us dollars
guide insurance 20 us dollars
kanchanjunga speical permit 30 us dollars
office service charge 25 us dollars
total 456  us dollars per person
( if you have join groups you can share to guides charge)
Full package cost:
Groups size:
1 to 2 : U$
2 to 4 : Us
5 to 8 : Us
Cost Includes: –
Airport – hotel transfers in Kathmandu
Hotel in Kathmandu for 4 nights including breakfast
City tour of Swoyambhunath, Boudhanath, Pashupatinath, Patan and Kathmandu Durbar Square
Trasportation / tour guide
Flight, Kathmandu – Suketar/- Kathmandu for members, staffs and equipments
Kanchanjunga National Park entrance fees
trek including food and accommodation in lodge -hotel
Boiled water, Tea and coffee/ Thongba
Guide, and porters during the trek
Salary and Insurance for all Nepali staffs
Cost doesn't include:
Meals in Kathmandu (except welcome and farewell dinner)
Entrance tickets during city tour
Beverages and alcholoholic drinks on trek
Personal climbing equipments
All personal expenses
Personal medical and evacuation insurance
All other additional charges for additional services .
3. Notice: you have to bring: Raincoat, down jacket, sleeping bag, water bottle, hiking
boot, sunglass, sun cream and light warm clothes, climbing gears your body fitness.
Our Extra services:
for the most part we give female guide to all trekkers, especially for female trekkers who
want to do Camping and Teahouses treks with female guide in Nepal
Notice:
We do only services,
Suketar to Bhadrapur jeep U$ 30 per person
national park fee U$ 20 per person
office charche fee U$ 250 per person
Guide-porters charge U$ 18 Per day
Air ticket ktm bhadrapur ktm. U$ 370 per person
Porters Guide insurance U$ 20 Per person
total amount U$ …… Per person
Please, feel free to get in touch with us for more information on the above offer or any
other information regarding our Trekking offers: